The Jeep brand is no stranger to the outdoors. Throughout the years, Jeep has been the go-to manufacturer for outdoor adventure seekers. Through their strong lineup of vehicles equipped to conquer the trickiest terrain, Jeep has built a brand on rugged capability. The all-new 2019 Jeep Cherokee Trailhawk certainly follows in the Jeep brand's heritage and adds some amazing new features for the modern age. So, what's this crossover vehicle all about? We've got the lowdown on this all-new model—read on to learn about some of our favorite features.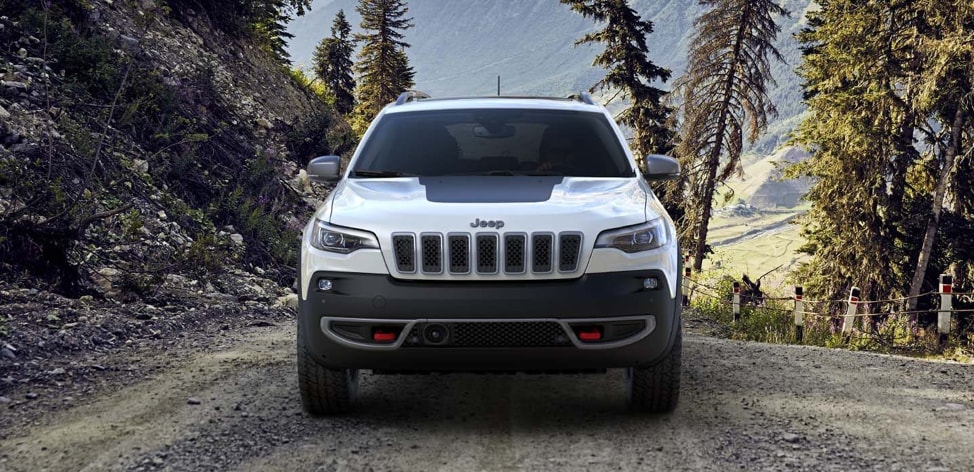 Capability
Like aforementioned, the 2019 Jeep Cherokee Trailhawk follows in its predecessors' footsteps by proving unparalleled off-road capability. For starters, this Jeep has an available 270 hp engine that can provide 295 lb-ft of torque—plenty for almost any off-road excursion. The Trailhawk is also the only trim to come standard with a locking rear-differential. This can be a game-changer on those tough, rocky trails. This model will also help you conquer any terrain you throw at it by offering a selec-terrain system. This system lets the driver choose between snow, sand/mud, rock, sport, and auto mode to best match the terrain. Couple that with the Trailhawk's additional inch of ground clearance, and you've got one capable Jeep.
Aesthetics
The 2019 Cherokee has been redesigned for a more modern, sleek, and sophisticated look. Every part of this vehicle looks more modern, and it is accented beautifully with dark wheels, a dark grille, dark badging, and a dark hood. The hood is specifically designed to reduce glare—providing both form and function. The most striking feature of this Jeep has to be the bright red tow hooks underneath the front grille.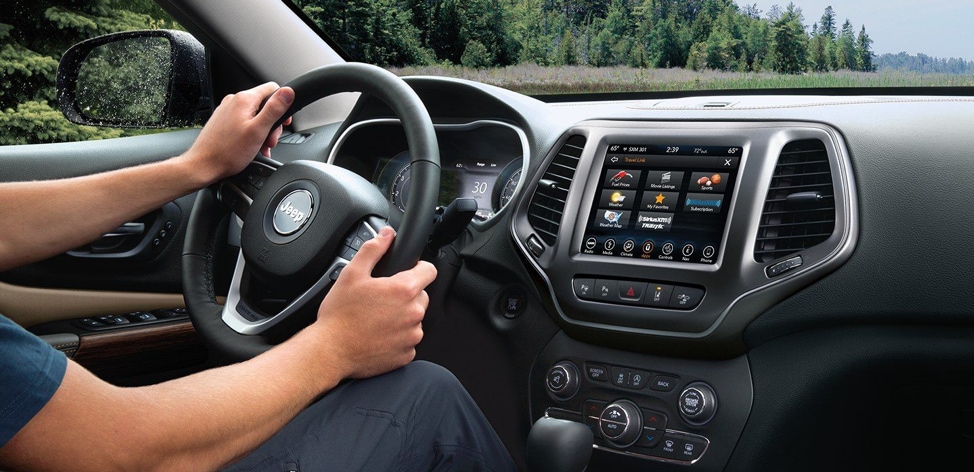 Interior
The interior of this Jeep has been crafted for the modern driver. While the exterior screams rugged, the interior suggests more of a refined look. A 7-inch touch screen adorns this Cherokee, complete with the latest version of the Uconnect infotainment system. Apple CarPlay and Android Auto also come standard for 2019—a nice touch for those who are always connected. A backup camera, Bluetooth connectivity, and USB ports all make this Jeep a more than comfortable daily driver.
These are just a few of our favorite additions to the 2019 Jeep Cherokee. For a full rundown of specs and an in-depth overview of this all-new Jeep, visit our dealership for a test drive! Our staff is willing and excited to help you fall in love with its on- and off-road capabilities. Get searching for your next Jeep right on our website!