What's the best part of the weather finally getting warmer? It's grilling season! There is nothing more quintessentially American than a good old-fashioned backyard barbecue. There's just something about cooking outdoors that brings us an immense amount of joy—something ultimately missing from the winter months. Not only is it grilling season, but also May is actually designated as National Barbecue Month. While we are excited to get outside and start grilling more, it's important to remember that while grills make delicious food, they can also start a devastating fire. Don't let your summer barbecue season turn into house fire renovation season. Follow these simple tips for a fun and fulfilling National Barbecue Month: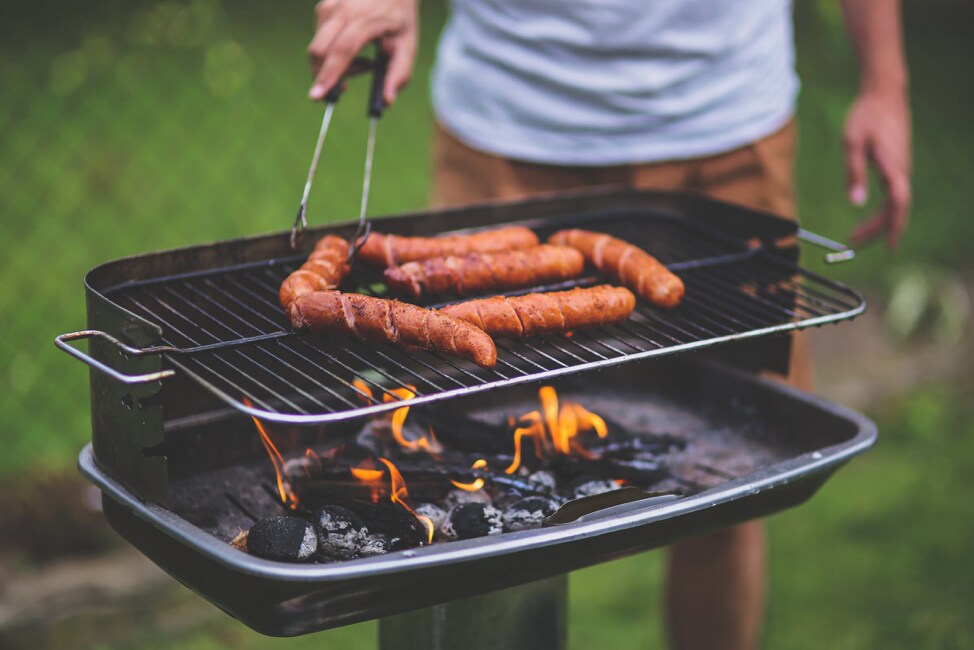 Check Your Propane Grill for Gas Leaks
Before firing up your grill, check the connection between your propane tank's hose and your grill's igniter. There is a very easy trick to do this safely. First, mix dish soap and water in a small bowl. Next, apply a small amount of the mixture to the connection ports with a brush. Turn the propane on and watch for bubbles to form from the escaping propane. If bubbles start to form, you have an unsecured connection. No bubbles = happy grilling.
Check Your Surroundings
This may seem like common sense, but it is important to check what is near your grill before lighting. Often times, grill fires start from an unattended grill that inadvertently lights an overhanging railing, plant fixture, or deck. Never leave your grill unattended and always double-check there is nothing close enough to the grill to catch fire. A good rule of thumb is to leave your grill at least ten feet away from the house while it is on. If a fire starts, it will be isolated to the grill area and give you more time to react before the fire can damage the house.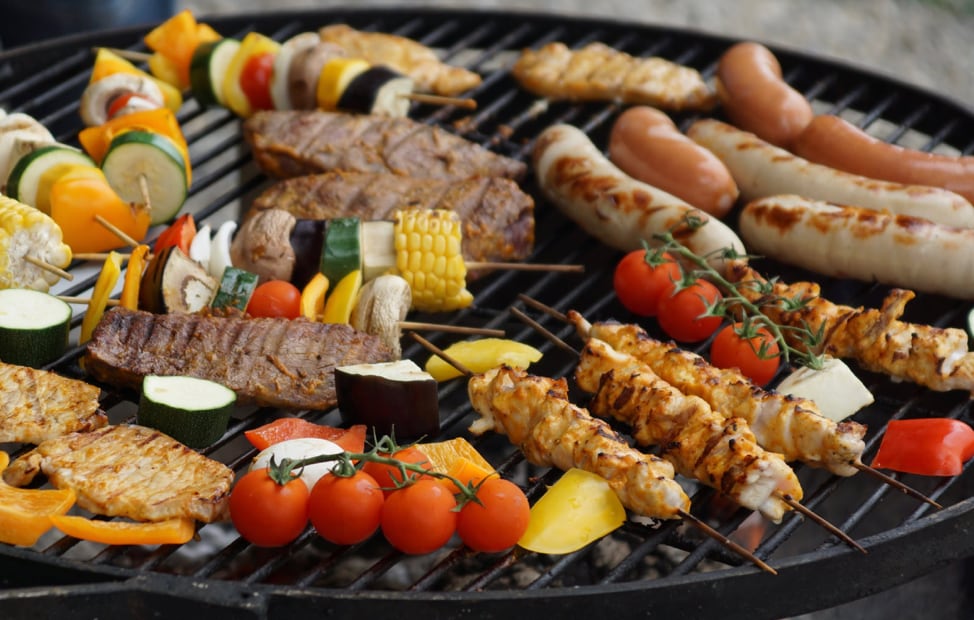 Regularly Clean Your Grill
Regular cleaning of your grill is not only sanitary but also a safety precaution as well. Grills can accumulate all sorts of grease and grime that can easily catch fire very quickly. Don't get caught off guard with one of these flash fires by keeping your grill clean.
While we hope that your summer grill season is filled with nothing but smiles and full stomachs, it is always important to remember proper safety to avoid any accidents. Following these easy tips is a great way to kick off a fantastic National Barbecue Month. For more great tips, be sure to check out the National Fire Protection Association. Happy grilling!