Football is back! There's almost no better feeling than waking up every Saturday and Sunday and enjoying a full slate of games all day long. While we love watching a great game from the comfort of our couch, we can't deny that being at the game is 100 percent better. The atmosphere surrounding live football games is unlike any other. The fans, the stadium, and most importantly, the tailgating. Having an impeccable tailgating setup is paramount to enjoying the game to its fullest, and luckily for you, the RAM 1500 is a tailgating machine. This truck was built for football fans—let us show you some of the awesome features that make this beast the ultimate tailgating machine: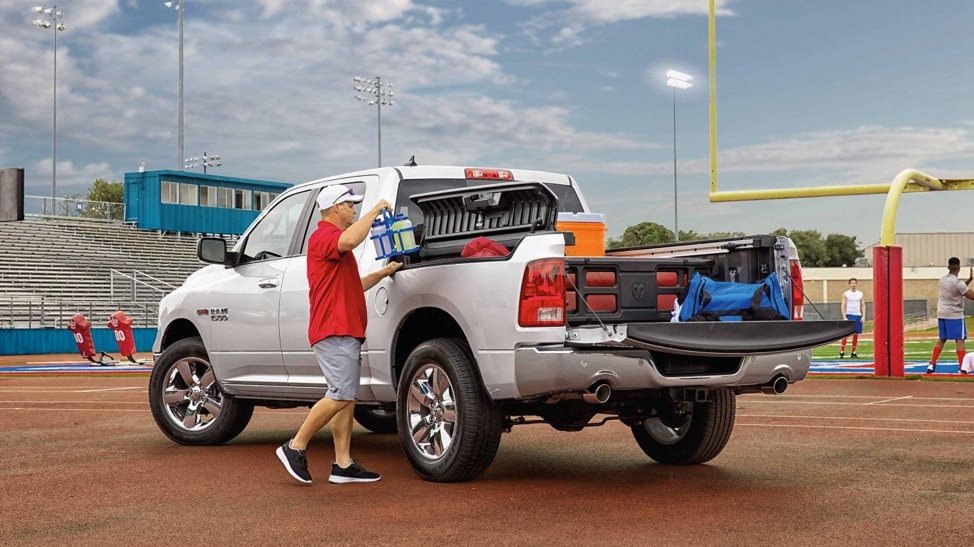 RamBox® Cargo Management System
If your truck isn't full with gear for the tailgate, you're doing it wrong. Luckily, the RAM 1500 has even more space to carry all of your gear to and from the tailgate. One of the coolest storage features has to be the RamBox® Cargo Management System. Located on each side of the pickup box, these storage compartments are illuminated, lockable, and weatherproof. They are also drainable—you know what that means. These bad boys can even act as a backup cooler in times of need!
Bed Extender
The RAM's available bed extender will help make sure you have enough room for the grill, lawn chairs, coolers, and much more. This feature will extend the bed of your truck all the way to the end of your lowered tailgate. That's up to 15 extra inches of cargo space. Go ahead, you can fit that last lawn chair for your friend who just flew into town. The bed extender can also act as a bed divider, separating the cargo bed in two.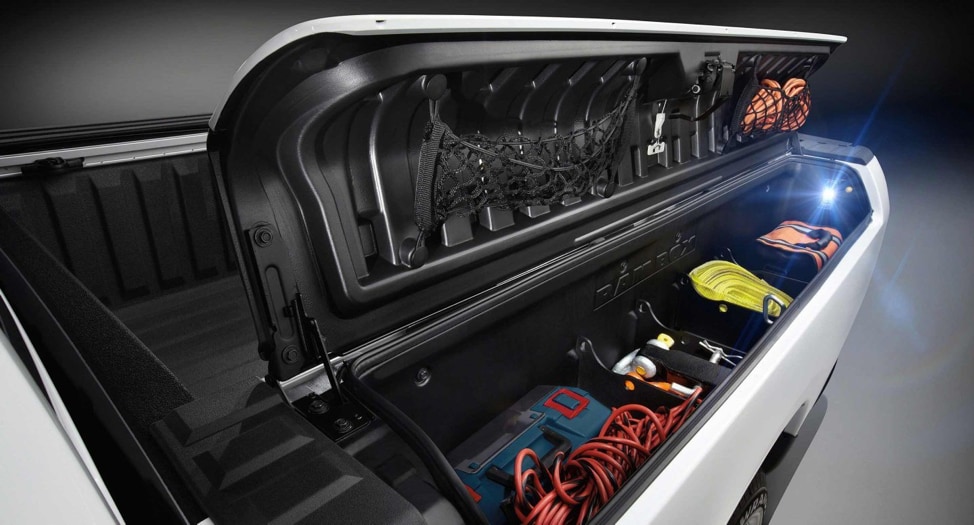 The RAM 1500 was built for the weekend. Do you need a truck that will hold up for seasons to come? Stop by our dealership for a test drive. We'd love to find you the perfect truck to impress all of your friends at the next tailgate. Load up the truck—it's football and RAM season!