Enter to Win the ULTIMATE FAN EXPERIENCE!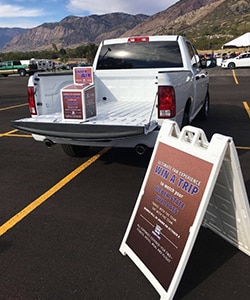 Are you a fan of Weber State University Football? Are you a fan of eating, traveling, and seeing a football game for free? This giveaway is for you!
What is included?
Travel with the Weber State Wildcats to an away game
Eat with the team
Stay the night in a hotel
Bring someone with you!
How to enter?
Step 1: Fill out a form at our dealership
Step 2: (there is no step two)
That's it! If you can't make it to our dealership, find us at the home game on October 22. We are there every week 2+ hours early tailgating and grilling free food for fans.