Auto Repair Ogden | Your Vehicle Maintenance Headquarters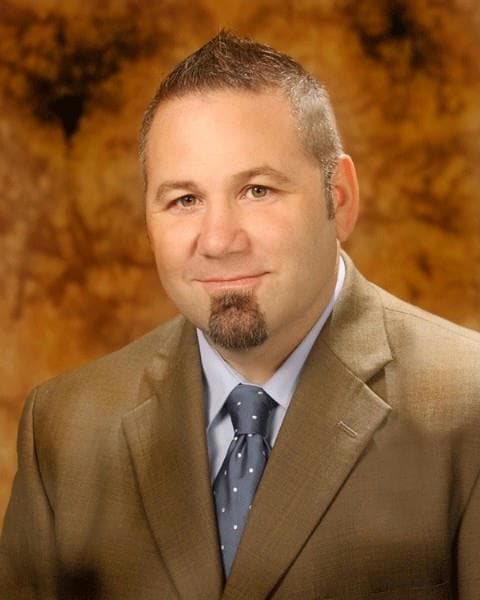 Hi, I am Darren Erwin, Service manager at Larry H. Miller Riverdale
I have worked with Larry H. Miller dealerships for over 5 years and I love working with the incredible employees and customers here in Riverdale, Utah.
I would like to welcome you to our service department, where we continually strive to make sure you are completely satisfied with your service visits. Whether this is your first visit with us or our dealership is your go-to location for you and your family, I appreciate the chance to earn your business.
Whatever your vehicle needs are, let our factory trained staff show you how much we care, by giving you the same high quality service we give our family and friends. My personal commitment is to do all I can do to make our dealership your only vehicle service center.
Thank you and Welcome!
Looking for a service center near Riverdale, UT? At Larry H. Miller Chrysler Dodge Ram Riverdale, we are ready to help with that. We want to ensure that you get the most out of your car, truck, or SUV.
---
The Importance of Maintaining Your Chrysler, Dodge, Jeep or Ram
There are several reasons to keep your vehicle in good repair. When you do, you will know you are getting a reliable and efficient automotive experience. Better yet, you will get the performance that you have come to expect from your Chrysler, Dodge, Jeep or Ram model. Benefits of routine maintenance include:
Reliability:
You need a vehicle that is reliable on Ogden area roads. With routine maintenance and repair, you will know that your vehicle will be able to get you where you need to go.
Performance & Efficiency:
Chrysler, Dodge, Jeep and Ram vehicles are designed to perform well and be efficient. All vehicles are complex pieces of machinery, and it is important to keep their components functioning properly. This is something that regular maintenance will help with.
Value Retention:
Eventually you may want to sell your car, truck, or SUV. If you can produce detailed service records, you may be able to secure more cash for your vehicle. Buyers want the peace of mind that comes with a vehicle that has been well taken care of. By servicing your vehicle regularly, you will have those records.
Why Service with a Chrysler, Jeep, Dodge or Ram Dealership?
If you are in search of a service center for your vehicle, you should do so at a service center that specializes in your brand so you can service with confidence. At an on-brand service center, genuine parts are used and better yet, the service technicians have plenty of experience working on your specific model.
Chrysler, Dodge, Jeep and Ram service centers feature state-of-the-art facilities and the latest tools. Whether you are in need of an oil change or a tire rotation, our team is at your service.
Why Service at Larry H. Miller Chrysler Jeep Dodge Ram Riverdale?
From routine maintenance to major repairs, our service technicians at Larry H. Miller Chrysler Jeep Dodge Ram Riverdale are ready to help with all your service needs.
Each day, we adhere to our core values in our service center: integrity, hard work, stewardship and service. We want to go above and beyond to ensure that your vehicle gets the attention that it deserves.
We offer pre-paid maintenance plans through our TCA (Total Care Auto) program. With these offerings, you may be able to save on your next service appointment. We encourage you to reach out to our team to learn more.
Larry H. Miller Chrysler Jeep Dodge Riverdale

1481 W Riverdale Rd
Riverdale, UT 84405-3907