---
Why Change Your Oil With Us?
We have factory-trained technicians at Larry H Miller Chrysler Jeep Dodge Ram Riverdale that know your vehicle's specific requirements for a safe and seamless oil change. Don't waste your money going to oil change companies that try to upsell you on things you don't need.
Like Sam's and Costco, we want you to save money by buying in bulk. You know you're going to need an oil change for your car. Might as well buy 3 oil changes and get a huge discount! Our oil changes also include tire rotations, car washes, & multi-point inspections. Only $90 for conventional oil.
Synthetic Oil
What type of oil do you use in your vehicle? More than likely, your new vehicle requires synthetic. Even when it doesn't we highly recommend synthetic oil because of how much better it is for your vehicle. When you stop into our dealership, please consider making the switch!
---
Additional Oil Change Services Included:
Air Filter Check
Fluid Checks
Vacuum
Washer Fluids Topped Off
Battery Check
Tire Tred Depth Check
Brake Check
Suspension Check
Tire Pressure Check
---
Frequently Asked Questions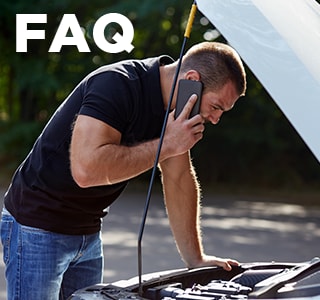 Q: What's wrong with changing the oil by myself?
A: Nothing is inherently wrong with it. Our technicians do it all the time! However, we've found that most car owners don't know (a) how much oil to put in, (b) how to properly remove and dispose of the oil, and (c) what kind of oil is required for the car. For these reasons, we recommend taking it into our shop.
Q: What oil is best?
A: Synthetic oil, while generally more expensive, tends to be better for a cars engine. While conventional oil has been the industry standard for decades, manufacturers are slowly making the switch to this longer lasting oil. Therefore, we consider FULL SYNTHETIC to be better for your vehicle.
Q: Is the Prepaid Maintenance Package worth the price?
A: Most oil changes run around $30. Ours is $25 each (with the package). Furthermore, our oil changes include a car wash, tire rotation, and multi-point inspection. Definitely worth the package price!